Charlie Dore Returns To Kinross In September 2018
Charlie Dore plays Backstage at the Green Hotel Kinross on Thursday 6th September 2018 at 8.00pm for EMS /Mundell Music.
Although best known as a respected songwriter for others, Charlie enjoys a multi-faceted career that includes acting, comedy-improvisation, writing for radio and composition for film and TV as well as performing live with her band. After drama school, regional rep and a stint in childrens' television Charlie formed a bluegrass band playing Monday nights in a west London pancake house.
The band, with school friend Julian Littman graduated to the pub circuit from where she was signed by Island Records in 1978. She made her first album in Nashville and London and released a single, Pilot of the Airwaves, which became a hit in the US.
Since then she has made seven albums, one per decade for the 80's ('Listen' for Chrysalis) and 90's (Things Change, Black Ink), during which time she also returned to acting and started writing for other artists. She became one of a handful of UK songwriters to have success across diverse genres with songs covered by George Harrison, Tina Turner, Lisa Stansfied, Ricky Ross, Sheena Easton (US No 4), Celine Dion, Black, UB40, Status Quo, Paul Carrack and a UK No 1, 'Ain't No Doubt' for Jimmy Nail. In 1996 she had a surprise European Club hit with an Italian remix of 'Time Goes By' from the Things Change album, which reached No 6 in Italy.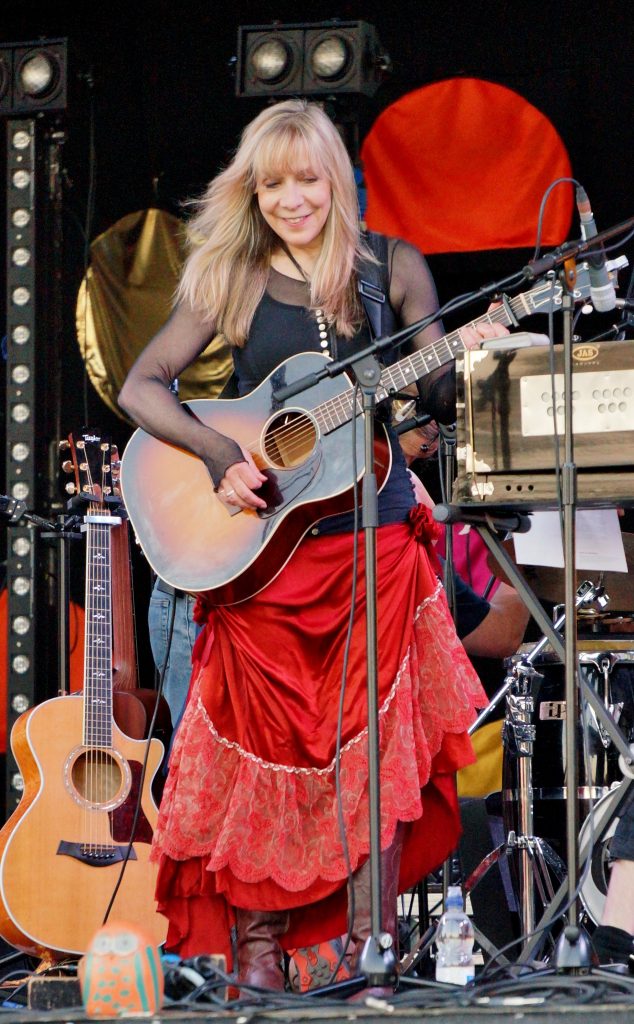 She starred opposite Jonathan Pryce in the award-winning film 'The Ploughman's Lunch', worked in theatre, appeared in two shows with the iconic People Show company, television and radio with Eric Idle and co-founded and performed at London comedy-impro venue The Hurricane Club for seven years, working alongside many comedy icons including Bill Bailey, Harry Hill and Robin Williams.
Five of Charlie's albums have been released since 2005 on her own label Black Ink, which have seen her rediscover her own voice and return to her earlier folk-roots influences. She considers herself a fairly late starter in terms of resuming her own recordings and so intends to keep touring until she drops. Her songs have won two Ascap awards, an Ivor Novello nomination, both the Overall Grand and the Folk Prize from the International Acoustic Music Awards and in 2012 Best Album Lyrics from the Indy Acoustic Project for her album Cheapskate Lullabyes.
Charlie's 9th album, Dark Matter, described as "Metaphysical themes versus small dramas with humans routinely baffled by their own inner space. Zen Folk for the curious" is released 5/5/17. Another home-grown project, the album was recorded and mixed in Charlie's room with co-producer-writer-schoolfriend Julian Littman, who plays guitars, Dobro, mandolin, banjo, lap steel, piano and percussion (house keys make a return appearance) while Charlie plays guitar, piano, ukulele and harmonium.
The album features Gareth Huw Davies on 5-string Double Bass & Cello, Ben Castle on clarinet, Jessie May Smart on violin and Tom Rees-Roberts on trumpet. Charlie will be touring throughout 2017-18