Stevie Nimmo Plays Fifestock 2017
Stevie Nimmo Plays Backstage At The Green Hotel Kinross On Saturday 11th March At Fifestock For Mundell Music 2017.
Green Hotel Kinross Reduced Accommodation Rates
Stevie Nimmo plays Fifestock. He has been successfully recording and touring for the last two decades.
Born and raised in Glasgow, Scotland there was always music around as Stevie grew up. Stevie never had any guitar or singing lessons but throughout the family there were plenty of people who sang or played some kind of instrument to learn from.
After a diagnosis of cancer in 2009 and subsequent surgery resulting in the loss of his voice for over 2 months, Stevie, now living in France, was forced to ease back on his touring schedule with The Nimmo Brothers spending some months in recovery following this major operation. During this period, focusing on the style of music Stevie listens to 'off the park', he wrote the songs that now make up The Wynds of Life. For Stevie song writing isn't something that you plan, it's something that you need to do. As Stevie says; "When you have that something inside you, that feeling be it happy or sad, you just have to let it out. It's an extremely emotional process and my only way to do that is through song".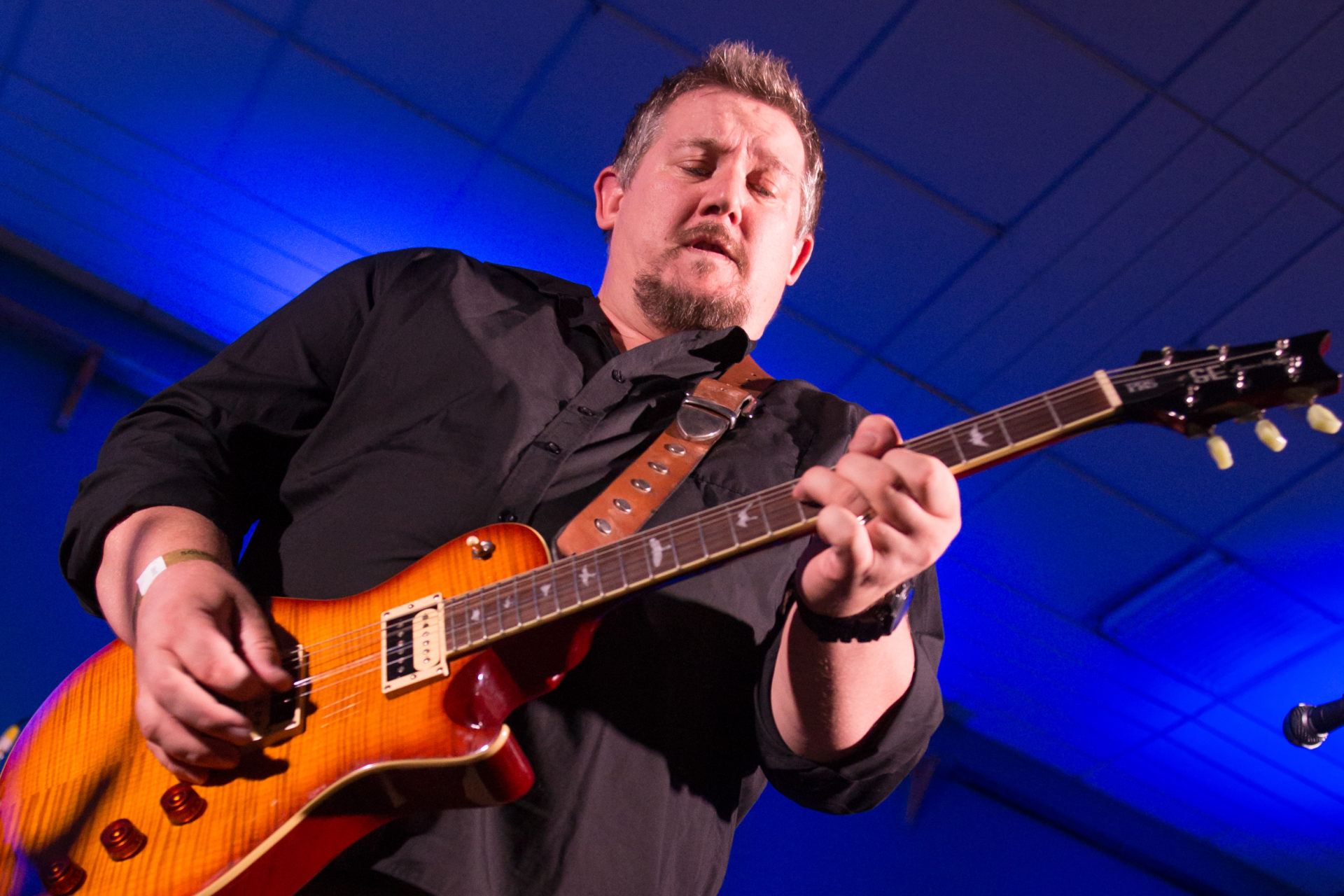 Stevie Nimmo Plays Fifestock
In January 2010 Stevie recorded his first solo album The Wynds of Life at The Zone recording Studios outside Austin, Texas with an A-list of Austin's finest musicians. Michael Ramos – Keys, George Reiff – Bass, Lloyd Maines – Steel Guitars, Pat Manske – Drums, and as a special guest guitarist David Lee Holt from Storyville. George, Lloyd and Pat are also featured on the current Courtyard Hounds release.
Fleshed out with pedal steel, banjo, accordion, B3 and Wurlitzer, amongst other instruments, The Wynds of Life falls just as easily under the Americana banner with its roots, country and gospel influences as it does in Stevie's more familiar blues setting.
'Man that guy can sing!' David Grissom (storyville)
'Stevie's voice is at times gritty, other times emotional but all times perfection!' Maverick magazine
'Stevie possesses a great depth to his work. He has come through with an album befitting those lending support and that pretty much says it all.'
Displaying a burning passion to get down and dirty, he becomes neck deep in the swampy Louisiana side of things when he comes up with a future blues steeped rock gem as 'Long Road To Heaven'..
Muscle Shoals at its peak would be proud of having recorded this track!' Flyinshoes review
Stevie's second album will be released on Manhaton Records on 4th March 2016
Save
Save